Here are our top pictures for each month this year!
JANUARY! We drove out and met with the graduated students from 2016 and let them know about the study opportunities for this year. 28 enrolled!!!
FEBRUARY– We hosted enrolment day for all first time pastors to be able to come and enroll.  We signed up 28 new Pastors!!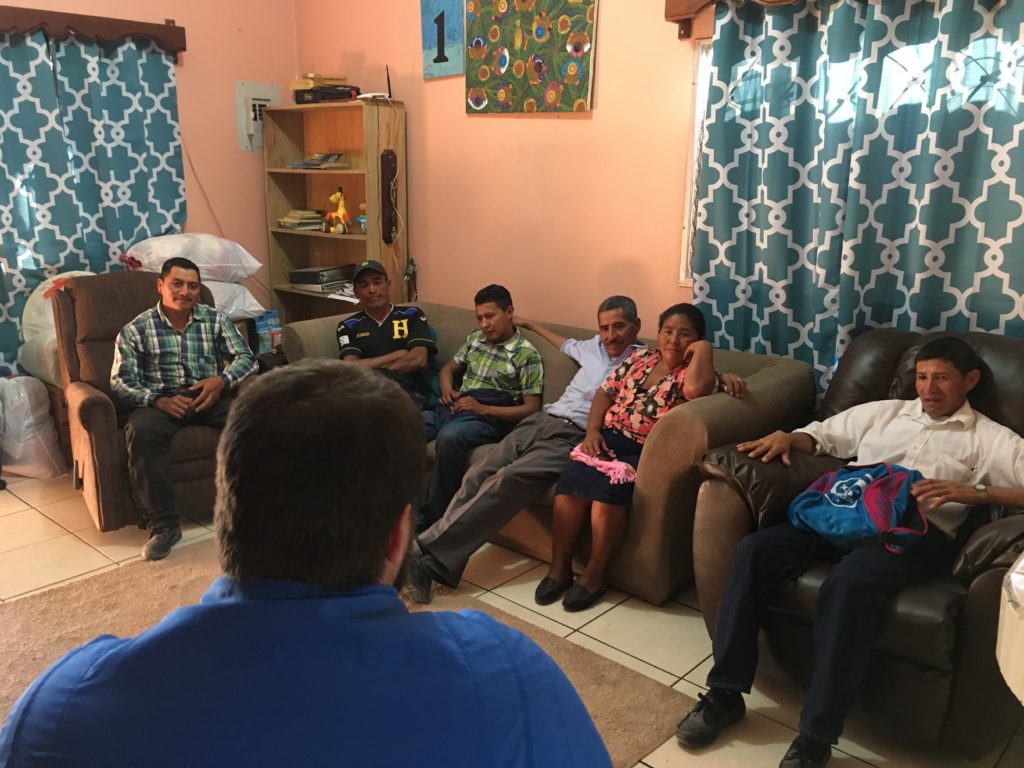 MARCH– Pastors training school is off with a BANG! with record attendance for the first month all 28 students came out and attended training!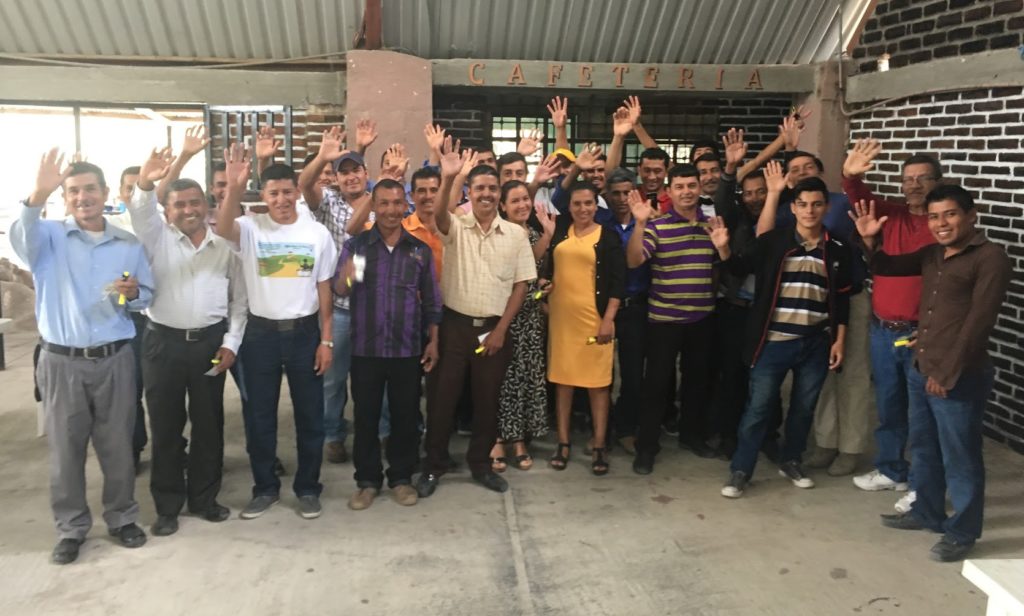 APRIL– Five of our returning students (now in 2nd level) Came on board with us as teachers and mentors to the new first level pastors, helping in teaching, mentoring and running village study sessions.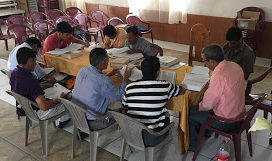 MAY– We had the awesome Sotolongo family here with us ministering in the village of Nuevo Cedros.  We installed a Solar Panel in the church and ministered to the village through VBS in the school, house visits and church services all week long!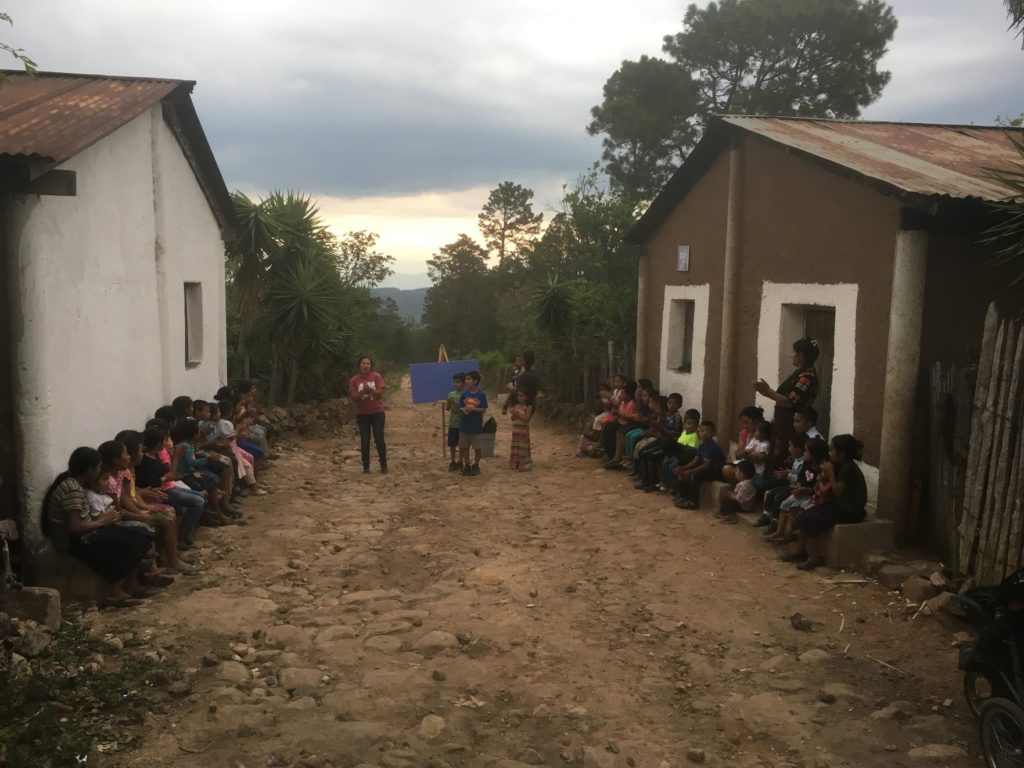 JUNE – SOS Coffee is up and running strong!  We buy coffee from our pastors, roast and package it and make it available to for purchase to support the Bible Institute!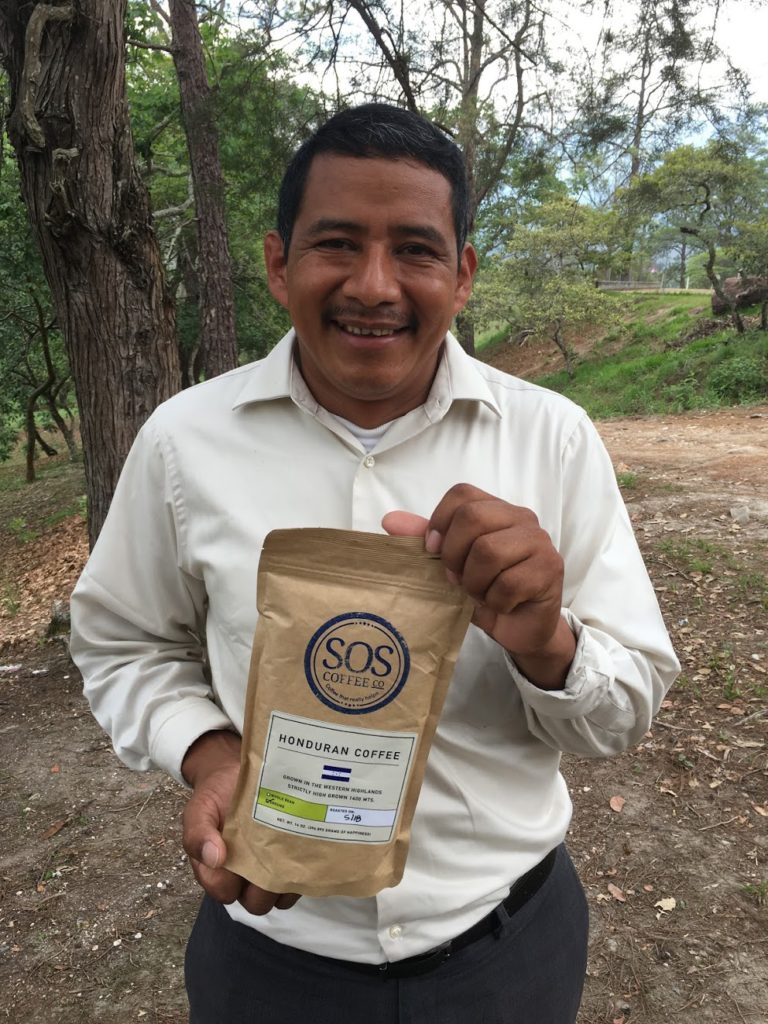 This was too awesome to not mention! While our pastors were studying on their own in the evening the power went out (completely normal), but our pastors were not even bothered in the slightest.  They just pulled out cell phones and flash lights and kept on studying!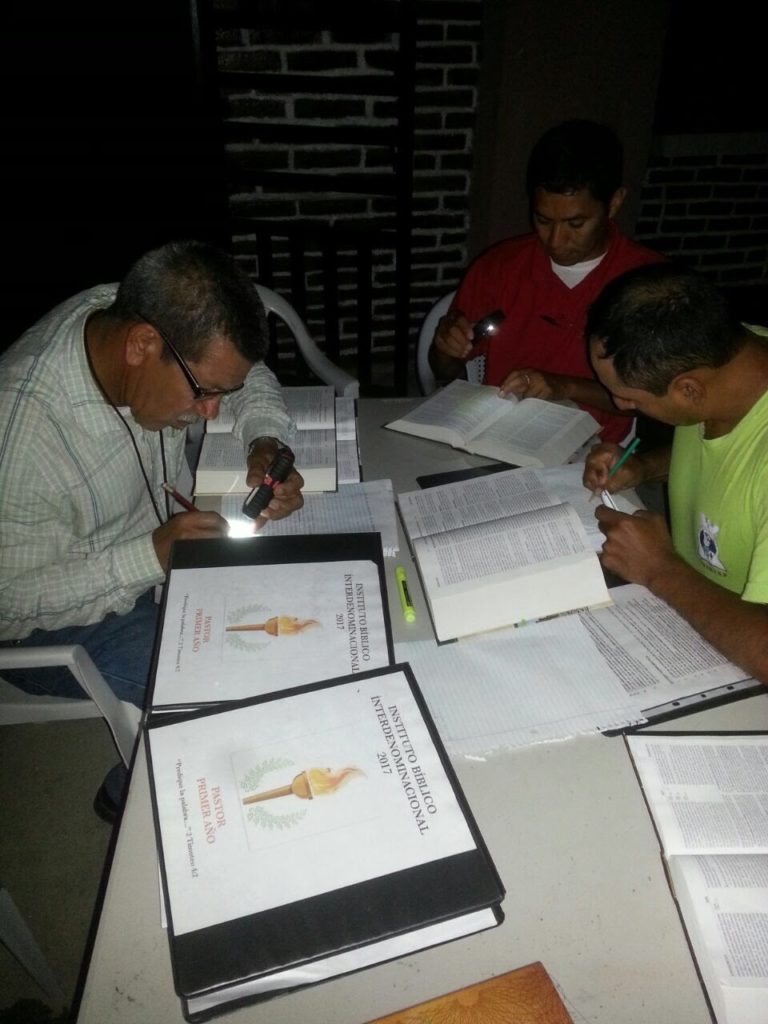 JULY– Our mentors continue working side by side with us and their study groups to ensure success! This is Pastor Emelio, right, who rode up the mountain with Pastor Lorenzo to make it to study with the rest of the pastors from their group!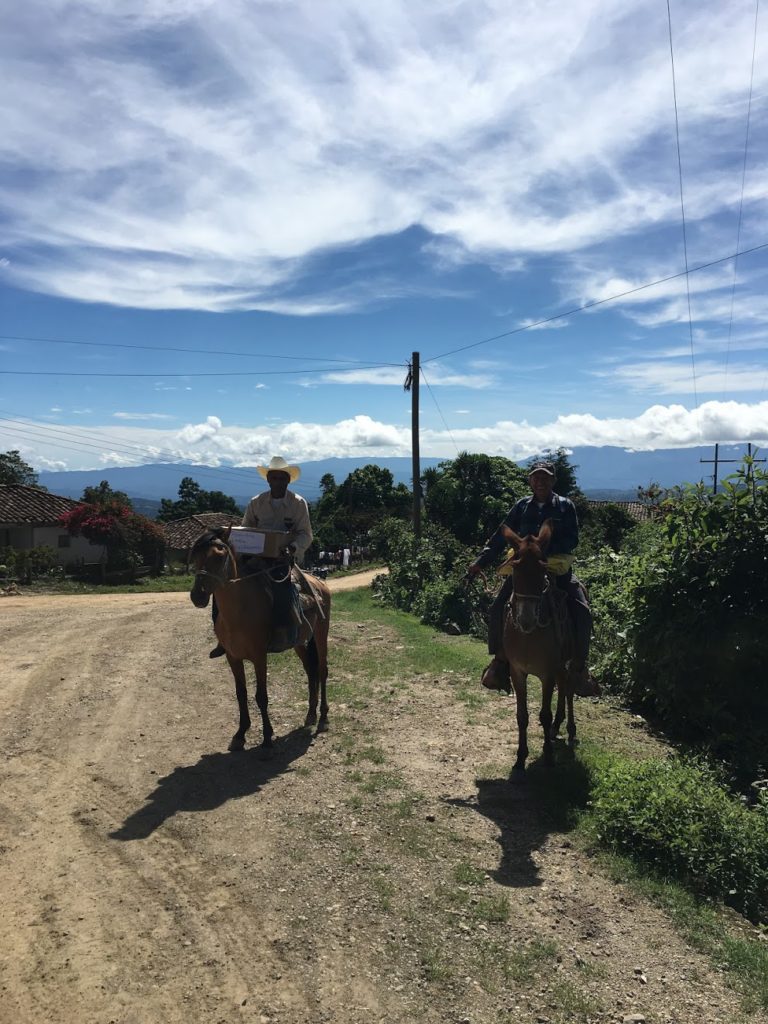 AUGUST– We installed the solar panel system with our dear friends Pastor Trini, Carmen and Miguel in their village of Santa Elena! Pastor Roger is up on the ladder helping to move the project forward!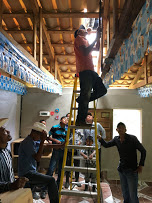 SEPTEMBER– Our first level pastors are preaching!  They have worked so hard hard on their sermons and together with the teachers and mentors have polished them and are now delivering them to their peers for critique and further improvement!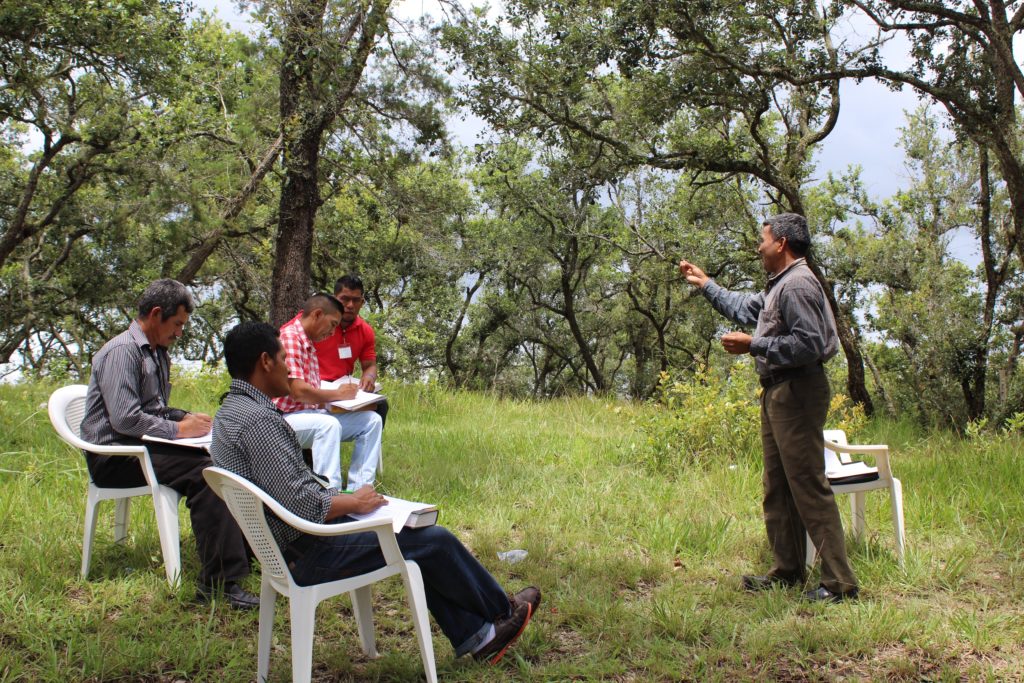 We also installed the solar panel project in the village of Santa Rosita way out in the area of our our department known as the Frontier!  Almost the whole church came out to help install the lights!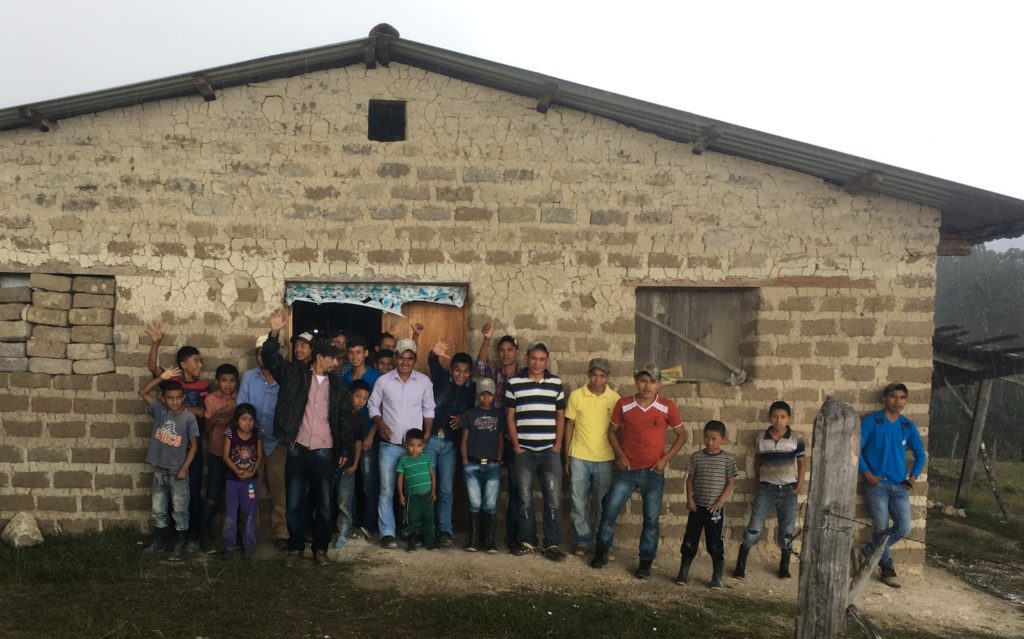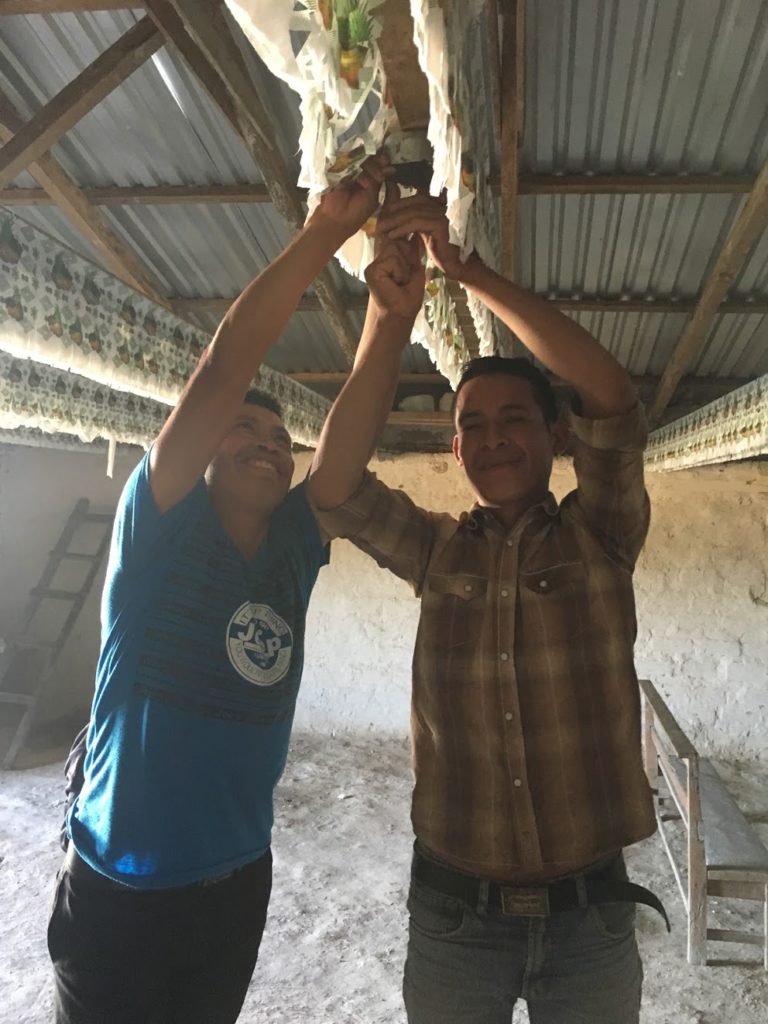 OCTOBER– GRADUATION!!!  This is the first ever graduating class of our second level of Pastors Training!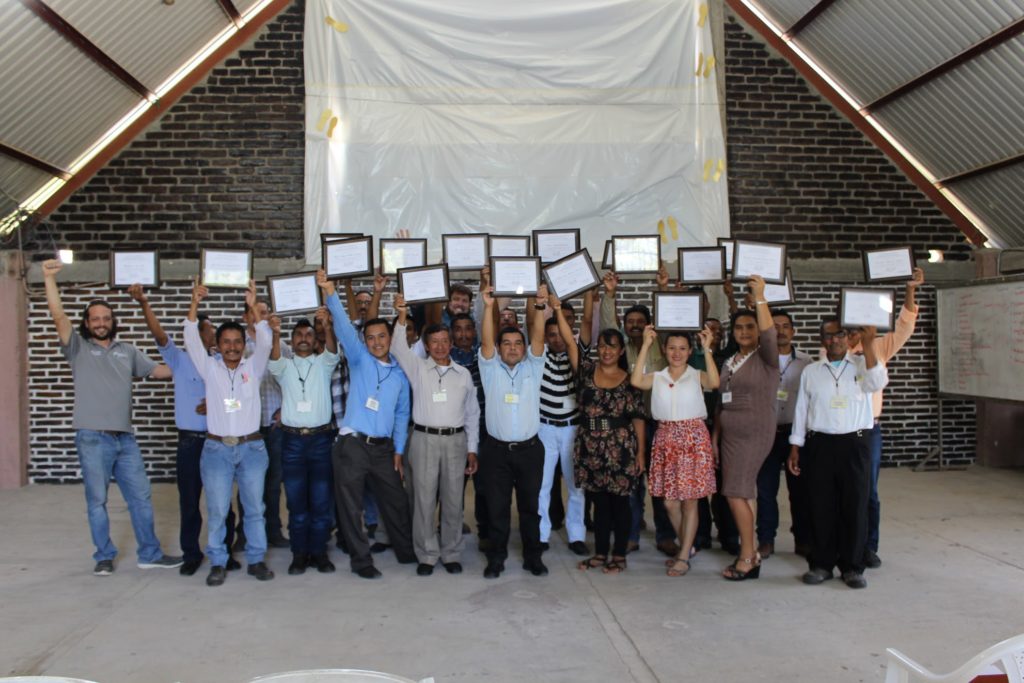 Some of our awesome pastors from first level showing off what they have achieved!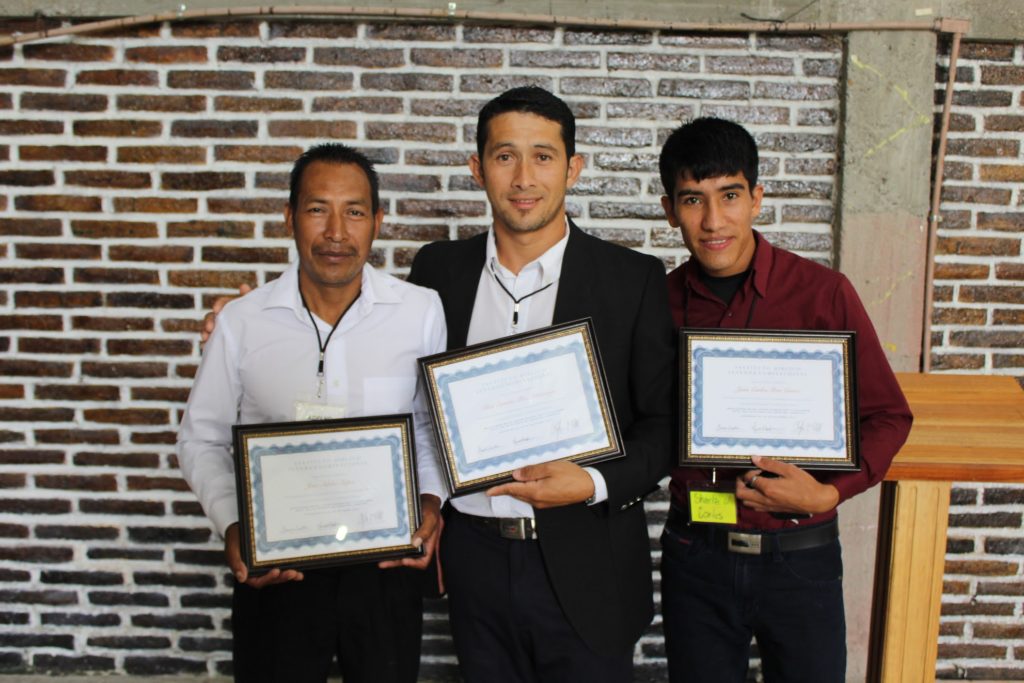 NOVEMBER– In the village of Mercedes we graduated our first class of students from our first provisional satellite campus! Some of our second year students saw a need in their own denomination to help train other pastors that weren't able to attend training with us in Gracias, so together we started one in their village!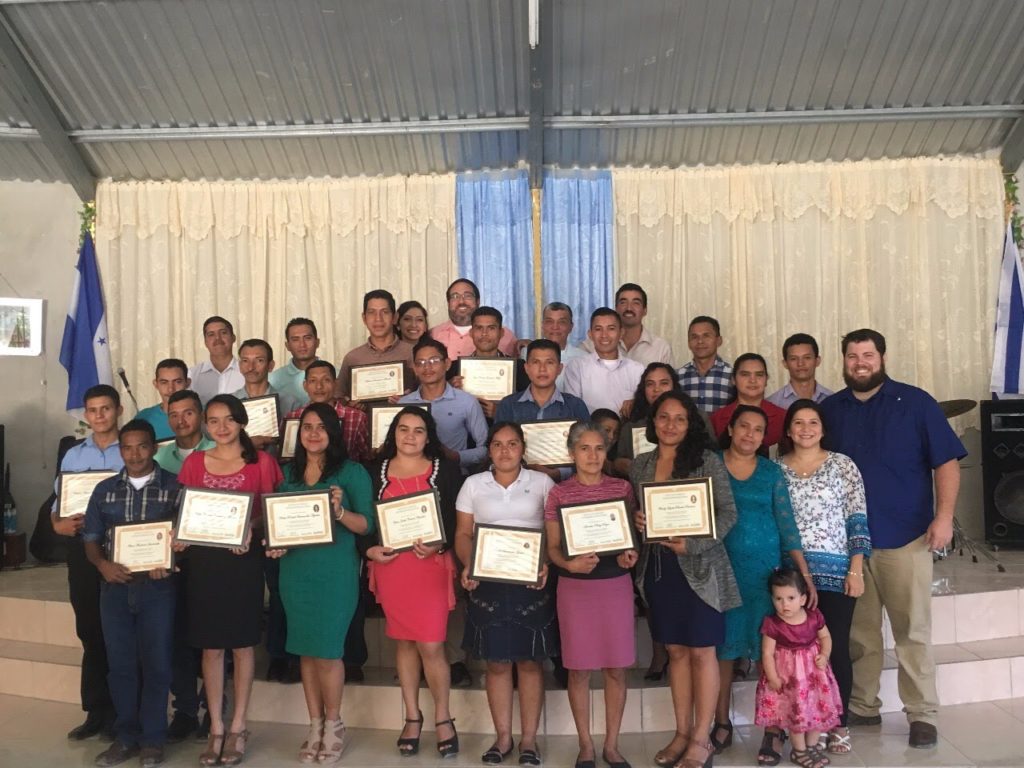 DECEMBER– Between preparations for the upcoming year of ministry our family was able to spend a few days in nearby Copan Ruinas to relax, recharge and have family time!  Mateo really enjoyed the bird sanctuary!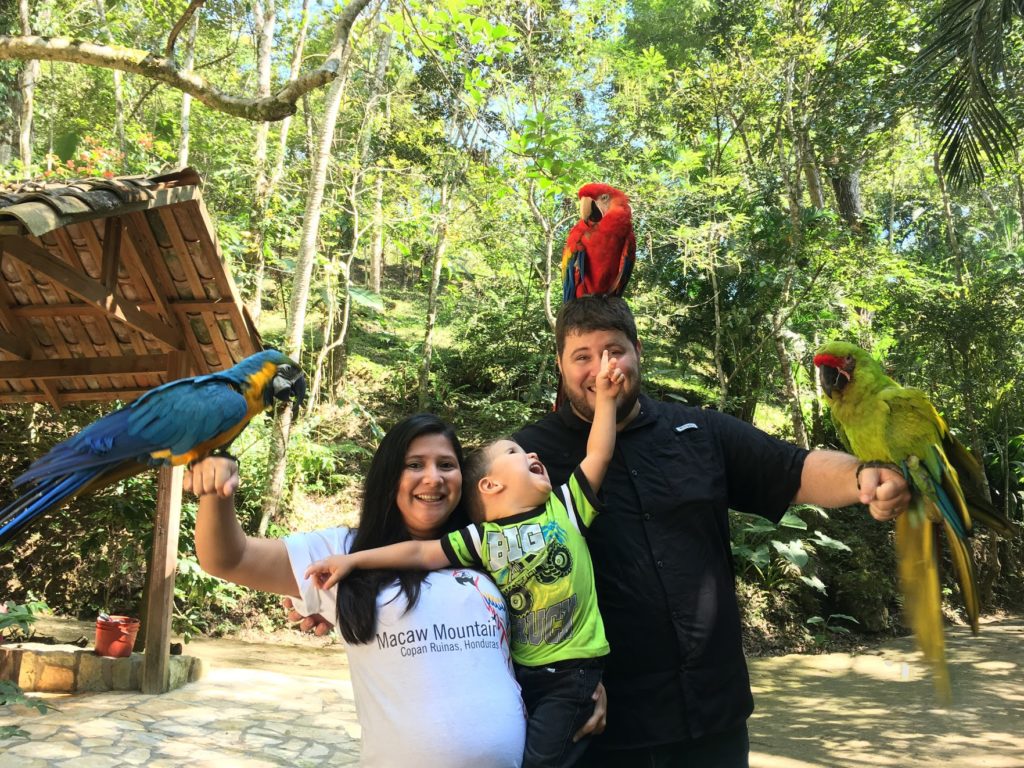 2017 was definitely a year of surprises, blessings and challenges that help us see God's hand through it all, He is faithful!  Its not too late to partner with us, to help us continue to spread the Gospel here, end of the year donations will help us start 2018 off right! 
THANK YOU to all the family, new and old friends that have supported us through this year with prayer, encouraging emails, financial support, visits to Honduras or hospitality in the U.S! All  are hugely appreciated  and are definitely prayers answered for us!
We wish you all Happy New year!!!!!