Our schedule during pastors training school is a week of preparing, setting up, teaching, tearing down and leaving everything ready for next month followed by 3 weeks of traveling up into the mountain villages to visit pastors, encourage them and continue the study that we had in classes in a much more personal setting to make sure that they are really getting it.
These are my favourite times, when i get to go be with them in their communities and listen to their stories.
In a land with such subtle beauty and people that are so beautiful when an experience impacts me sometimes it takes a while to sink in…
let me tell you about one such instance from this last month!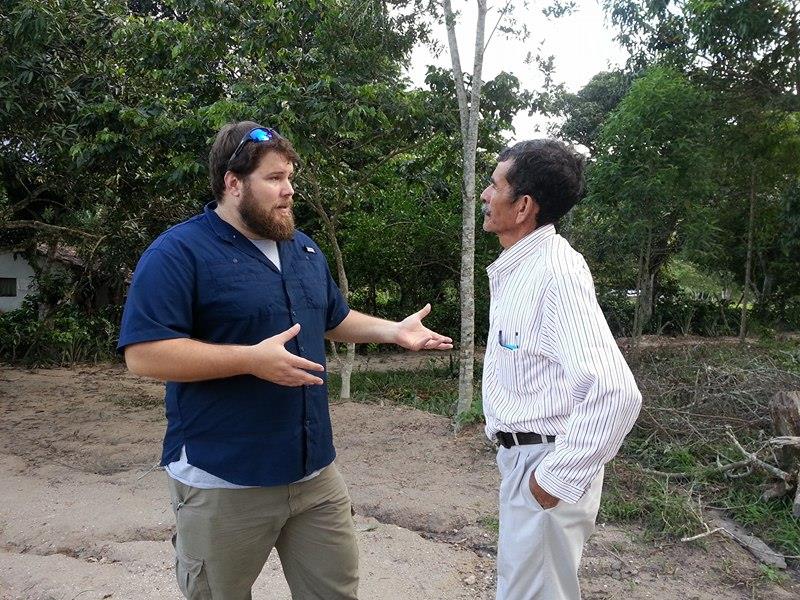 Pastor Eleuterio is a gentle, older man who is constantly a little unkempt but is so full of love he can't shake my hand, he always goes in for the hug!
The first few times it was a little awkward, but after that I just realised that it was something i just needed to roll with and love him back!
As we were up in the village "El Barrio, Lepeara" studying with him and a few other pastors he invited Cynthia and I to walk up to his farm.
He was so proud to show us his corn and coffee that he has planted!
He was so proud to pick fruit from his trees; limes and bananas and corn and give them to us to bring home!
Pastor Eleuterio is 63 years old and came to know Jesus 37 years ago.
After we concluded our study session on how to write a sermon outline he told me that he was so happy that someone was willing to come and teach him about how to study Gods word and visit him.  He said that when he first became a pastor 30 years ago he struggled living way up in the mountains trying to share God's love and word with the people there while not knowing how.
This is where he hit me hard…
He said that he thanks God that he was able to hold out and not give up, because what he didn't know then is that his teacher was coming but it would take time for me to arrive because I hadn't even been born yet!!
That makes it all worth while…
These are the amazing men and women of God we are working with!
Praise God for the blessing to be able to bless them!!